TJ's Landscaping and Lawn Care Service, LTD
TJ's Landscaping and Lawn Care has over 20 years of experience offering professional lawn care, and maintenance services to Loveland and the Cincinnati, Ohio areas. Our complete, one-stop property management services will ensure your lawn stays trimmed, healthy, and gorgeous all year long. If your lawn is starting to get patchy, tired, or yellow, call us to bring it back to health.
Our Lawn Maintenance Services Include:
New Lawn Installation
Complete Property Management Packages
Seeding, Fertilizing, and Weed Control
Turf Enhancement
Aerating
Overseeding
Mowing, Trimming, and Weed-Whacking
We pride ourselves on using the highest quality of products, equipment and parts to get the job done right.
Contact TJ's Landscaping and Lawn Care today at 513 509-3209 to schedule your landscaping service, or browse our website for more information on our landscaping services or our commercial snow removal services.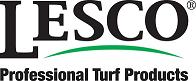 TJ'S HARDSCAPING DESIGN & INSTALL
Interested in a retaining wall or patio? We do that as well. If you would like to get an overview about our hardscaping service please call us today 513-509-3209

Commercial Snow Removal Service
We provide a full service snow removal service to commercial clients. If you need an estimate or would like to go over costs to have your property cleared of snow, please call us today 513-509-3209